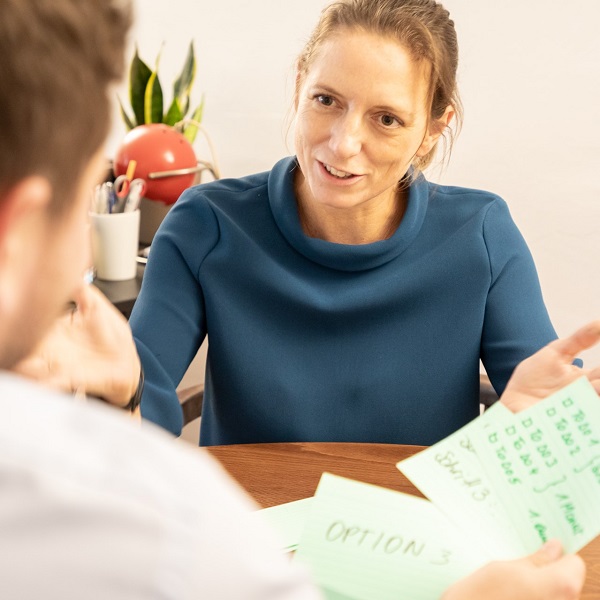 What do I do in a systemic business coaching session?
It is an expert discussion where I am an expert for the process and my clients are experts in their topic.
The structured thought process supports my clients, to find their own solutions in their professional environment.
This mainly works through special questions and creative methods which open up new perspectives.
What is the situation in which my customers are typically in?
I support clients with the following topics, among others:
professional development
career planning
a new professional challenge
conflict resolution with superiors, colleagues or employees
decision-making process
change
other professional issues or topics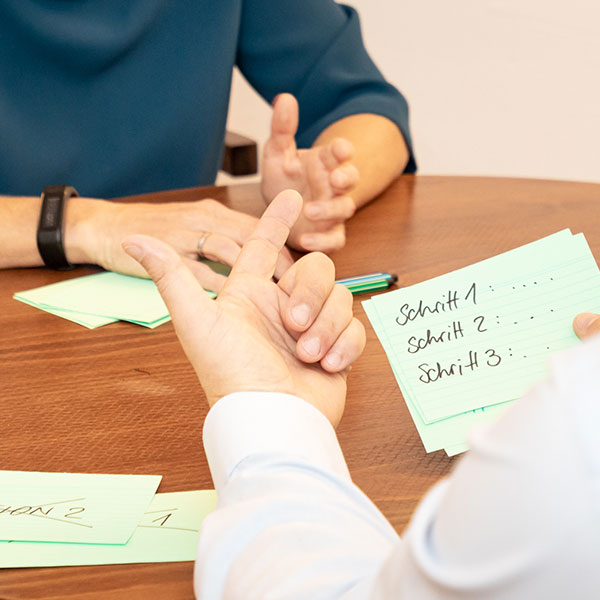 Interested?
You are interested? You have a topic you want to discuss with me in a coaching session?
Then, I am looking forward to hearing / reading from you!