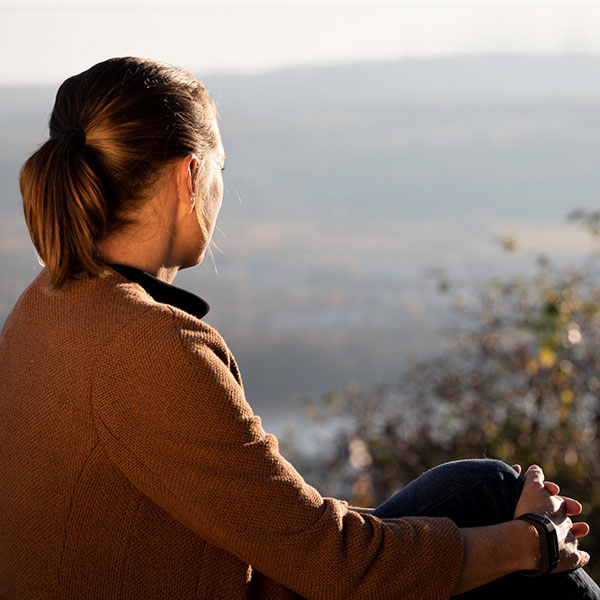 Intensive Business Coaching
A chance to take a break from busy daily life to work intensively on complex professional topics.
Using creative methods and the power of nature to find new perspectives and solutions to your topics.
Exclusive and individual.
A full day exclusively for you and your professional topics. Individually adapted to your needs and requirements.
Finally enough time to think about complex topics in peace, away from everyday work life, and to work on them in depth. Clear your head with different approaches to make room for new perspectives and solutions.
With creative methods and a guided self-reflection in nature, the process of reflection is supported.
Use the energy that is in you, in nature and in your creativity.
Topics
A FOCUS Day is helpful for more complex professional topics, which often cannot be fully solved in the desired depth and overall scope during a single coaching session.
In particular, professional beliefs can be uncovered, inner drivers can be identified and alternative courses of action can be found with enough time.
A FOCUS Day is also perfectly suited for the topics of professional reorientation, further development or strategy development.
Agenda
In addition to the actual FOKUS Day, there will be an online pre-meeting to clarify expectations, goals and organizational matters. This allows me to prepare individually for our day together.
The FOCUS Day itself is divided into different blocks, which are individually adapted as required. They consist of goal, coaching, reflection and integration units.
The lunch break is used for self-reflection. Depending on your needs and preferences, you can choose between:
a guided meditative hike to a power place in the vineyards with a view of the Wachau valley,
guided breathing exercises to relax and sort out thoughts,
a creative experience with painting or drawing in my studio or
a reflective transcript on paper
In order to ensure sustainable integration into everyday life, an optional online debriefing can be helpful and booked after a few weeks.
Do you have any questions or would you like to arrange a date?
Then please contact me or arrange a free information meeting.
Organizational matters
The FOCUS Day can be booked either as "One day" or "Two half-days" option. In case of a possible overnight stay, I can pass on a recommendation list of local hotels. Accommodation itself is not included in the package.
In general, the FOCUS Day deluxe lasts from 9:00 am to about 5:30 pm. Dates are available from January 2023 onwards and can also take place on weekends.
Do you have any questions or would you like to arrange a date?
Then please contact me or arrange a free information meeting.